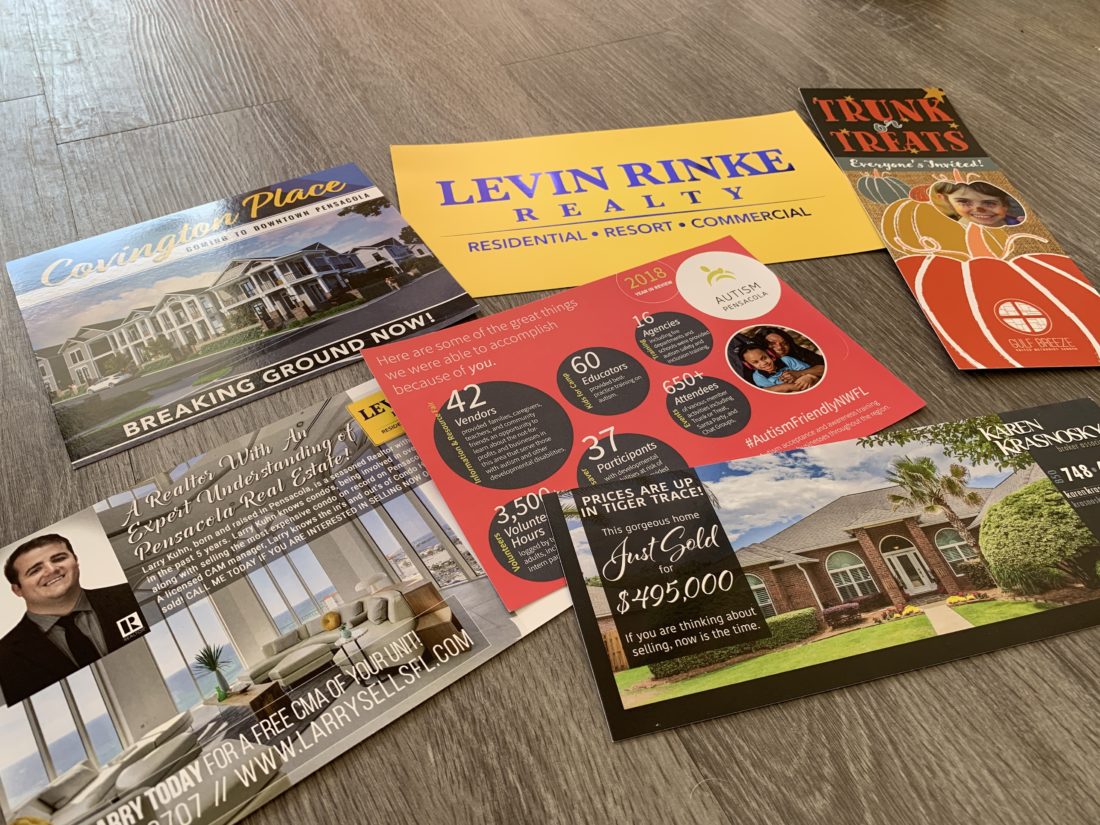 Direct mail and EDDM – best practices for a successful campaign
Direct Mail and EDDM is still a top tactic to reach your prospects and build your client base. But there are a few do's and don'ts, and we have compiled a few of the things to keep in mind to increase the success rate of your mailout.
Give us a call or email us for additional help with your direct mail campaign.
YOUR AUDIENCE
Know who your target audience is…it will determine the content and design
YOUR MESSAGE
Customize – utilize the technology available and customize each piece to your clients. Add their name, give them a specific color or message, based on the data from your mailing list. It's a great way to personalize each piece!
Design – be unique and true to your brand and culture. Make your mail piece eye catching and use high quality images
Use a catchy headline
Include an exclusive offer and clear and compelling CTA (Call-to-action)
Give a deadline to respond
Be VERY CLEAR on how prospect clients should respond. Give them options
YOUR DATA
Make sure your list is fresh and from a reputable source
PLAN AHEAD
Timing is everything…be sure to plan when your campaign will be dropped in the mail boxes. Targeted mail will take longer than an EDDM
TRACK IT
Add a PURL, trackable phone number, QR code or coupon code so you can track your responses
TEST IT
Repeat your campaign to the same prospects but with a different message to determine which strategy works best
BE SUSTAINABLE
Use recycled material whenever you can. And don't forget to HAVE FUN!