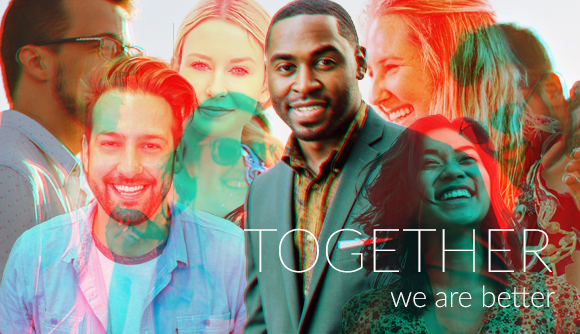 DIFFERENT BUSINESSES – DIFFERENT NEEDS
We often get the question; what all do you do? In short, we are your best friends when you need to market or promote your business. We could end the sentence right there, but there is so much more to it…
Rather than thinking about the products and services we sell, I prefer to look it as problems we solve. At the end of the day, that is really why we are here for our clients, and why they trust us with their needs.
Yes, we thrive when we can be part of a new start-up business in their journey, helping create their brand, logo and culture, design and print collateral and packaging, build their website, get the signs done – provide them with the tools they need to grow a successful business. But we can't do this without first building a relationship through teamwork and by listening to our client's story, vision and objective. First then can we develop an understanding of what exactly their needs are and determine the best strategy to move forward.
Every business is unique; each one has a different problem, and that's what determines how we fit in, creating the right solution. Let's use graphic design as an example.
Established companies and firms often have an in-house designer but might need us to come in to brainstorm on creative ideas to polish up an outdated look.
Other times, they need us to be part of their marketing and design team. Let me explain…
Company A has their own design team and are looking to us to ensure their files are press-ready, make any adjustments needed, and deliver a finished product.
Company B also has their own design team but they are overloaded and need help. They need a different solution. This is when we step in and take the projects that are falling behind, off their plates. We will work closely with the team to make sure everything is according to brand standards and deliver the final files and products.
Company C does not have an in-house design team. We work with them to create what they need, and see each project through. Sometimes that means design, print and mail, other times we design for digital media and oversee production and distribution.
We adapt how we work with each business to fill their marketing, design, print and mailing needs.