CUSTOM DESIGN AND PRINTED
The best business card is often the first connection and impression a prospect will get of you and your company. We all know that first impressions make a difference – make sure it's not the last.
A great business card design is attractive, memorable and should communicate your brand.
Some basics to keep in mind FOR YOUR NEXT PERSONALIZED BUSINESS CARD
Paper stock type – thickness, weight & finish, other media (plastic, metal, wood, etc.)
Shape & Size – standard 2″ x 3.5″ or custom size, rounded corners, custom shapes.
Typography / fonts
Logotype and supporting images
Final texture – foils and finishes
DON'T USE
too thin paper stock

perforated card stock

card stock that bleeds the ink

cartoonish graphics

resized jpg files for graphics (they pixelate when printing)

RGB colors



REMEMBER TO 
assume that no one else is using the same template you like

make the card eye-catching to the detriment of your brand

try to shoehorn a resume or product catalog on a card
DO
inspect your collection of other's business cards. Which ones stand out? Why?
consider the brand message you want the card to communicate. Substantial? Creative? Elegant?
make sure typography is easy to read and compatible with your logo and brand
check your colors so all elements are from a consistent palette
try embossed or debossed customized cards 
use unique finishes when appropriate
doublecheck that the design is consistent with your brand standards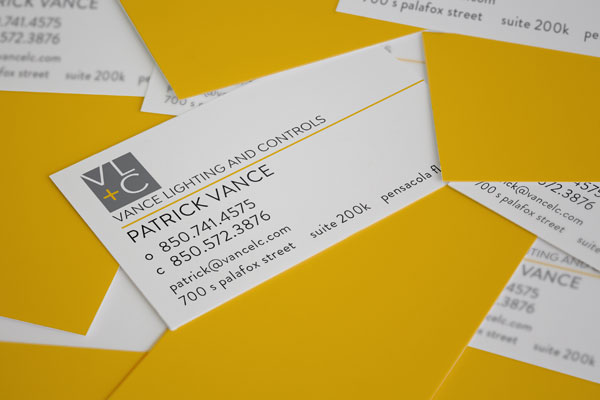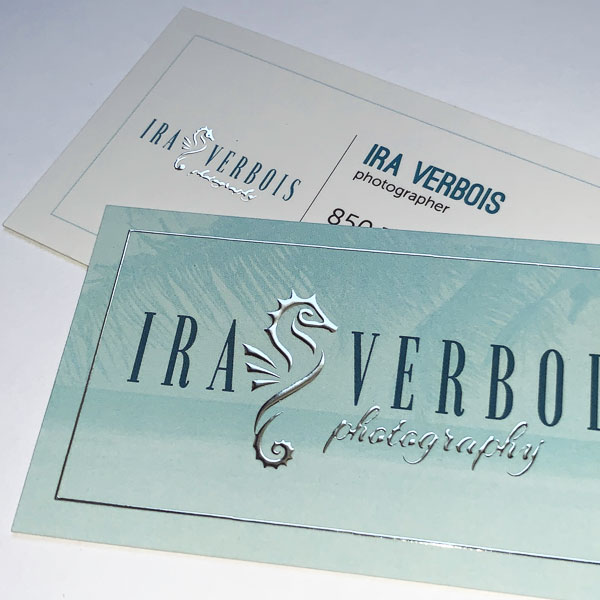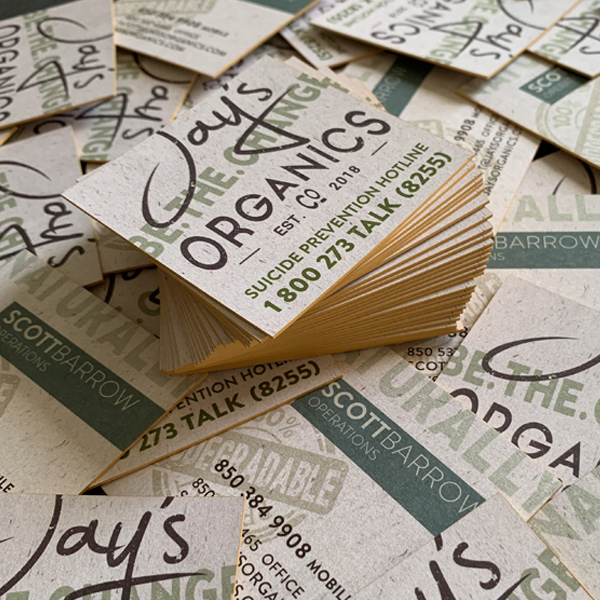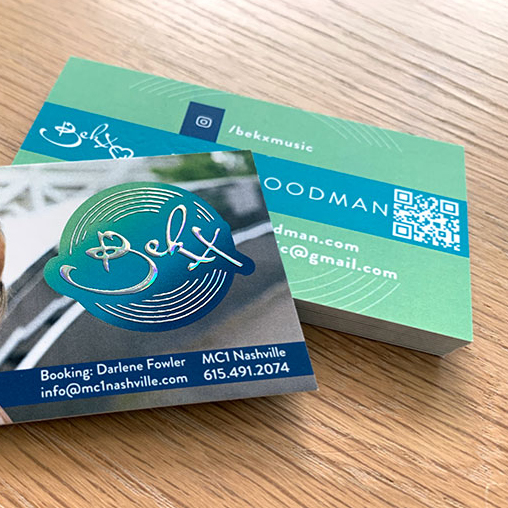 DESIGNING A GREAT BUSINESS CARD
The design elements on your business card should always be unique, while still on-brand. There are both pros and cons of using unusual materials or shapes for your business.  Oversized cards won't fit in most business cardholders. Smaller cards will fall out or be lost in a rubber-banded stack of other business cards.
Don't waste time on what your card could be. Focus on what it should be to best represent your business. Is the rest of your marketing collateral cohesive with your card?  Does it fit with your brand standards, or does it come across as a desperate attempt to get attention?
Great visit cards are the result of thoughtful design. It takes a little more than shoving a name and address into a template to create something that will look current and yet be memorable longterm.
Give us a call when ready to have your next card designed and printed. Check out some of our designs on our business cards portfolio page. Read more about benefits to business cards here.
CC is amazingly creative. Her common sense and visualization skills are spot on. She helped us with promotional items as well as our business cards and the process was quick, effective and priced inexpensively. Thank you for such a great service.
~Alejandro Galavis  | Walmer Air Conditioning & Heating Co.
SOME OTHER STUFF WE'VE DONE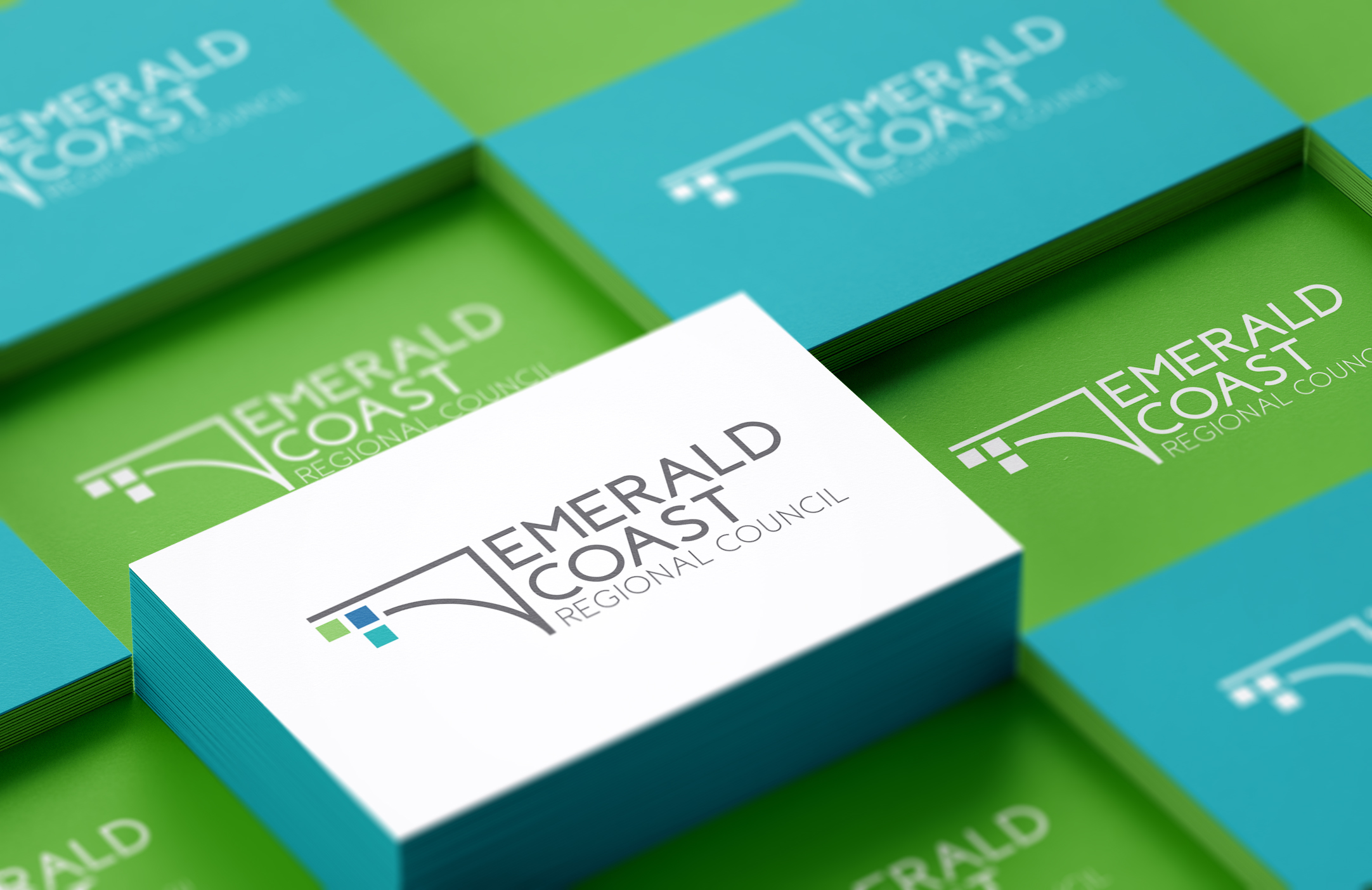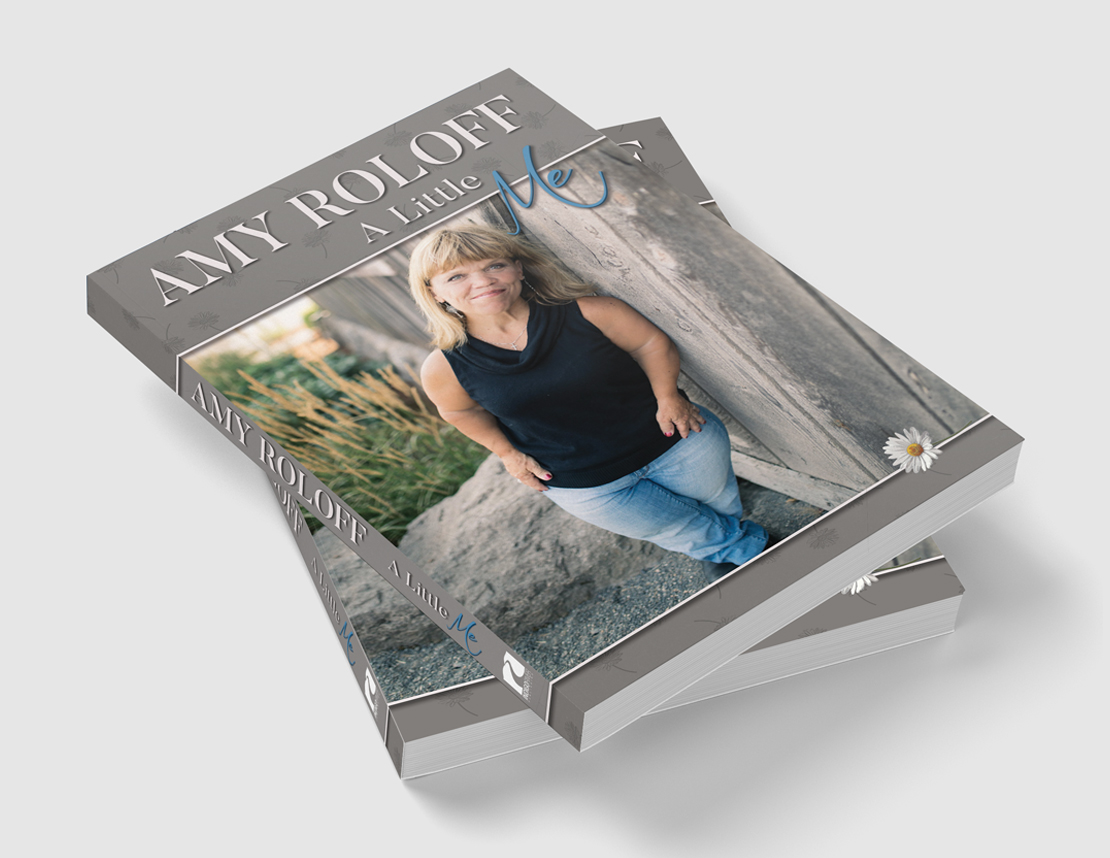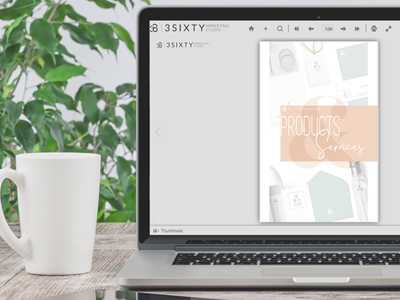 Let's Start Something new
Shoot us an email and let us know what you need.